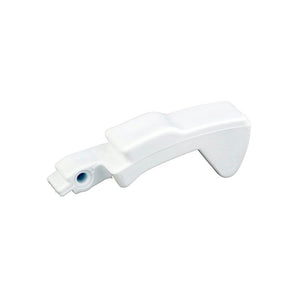 LG
LG 4430JJ2005A Genuine Original OEM Right Side Refrigerator Door Closing Cam (White)
Regular price
$20.00
$0.00
Unit price
per
FREE SHIPPING ANYWHERE IN US AND CANADA

Condition: Used Like New. Item appears new and unused but is missing it's original packaging. It is still in its original LG labelled plastic bag but will ship in a generic box and thus is being sold "like new" to avoid disappointing you. Sold with our 30-day "no-hassle" return warranty.
This door cam latch (part number 4430JJ2005A) is for refrigerators. It catches the latch guide in the cabinet to hold the French door open or closed. Safely store any food that could deteriorate while the power is off and unplug the refrigerator before installing this part. Wear work gloves to protect your hands.
Fitment
Fits the following models. May fit other models not listed.
77253
77312
77316
77319
78312
78319
78353
78412
78413
LFC20740ST
LFC20740SW
LFC20745SB
LFC20745ST
LFC20745SW
LFC22760SB
LFC22760ST
LFC22760SW
LFC22760TT
LFC23760SB
LFC23760ST
LFC23760SW
LFC23969ST
LFD22860ST
LFD22860SW
LFD23860ST
LFD23860SW
LFX23961SB
LFX23961ST
LFX23961SW
LFX23965SB
LFX23965ST
LFX23965SW
LRFC22750SB
LRFC22750ST
LRFC22750SW
LRFD22850ST