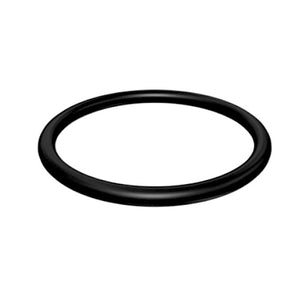 Caterpillar
CAT Caterpillar 2H-2665 Genuine Original OEM O-Ring Seal (2H2665)
Regular price
$8.00
$0.00
Unit price
per
FREE SHIPPING ANYWHERE IN USA & CANADA INCLUDED!

Condition: New.
Specifications
Primary Sealing Material: Rubber

Cross Section Diameter (in): 0.21

Inside Diameter (in): 2.475

Outside Diameter (in): 2.895

Hardness (Shore A): 75

SAE AS568 Dash Size: -333

Color: Black

Material: Nitrile (NBR) is capable of service temperatures of -40 to 100C and is resistant to fuel oils, gasoline, ultra low sulfur diesel fuel and lubricants. Nitrile rubber is not recommended for applications that require resistance to bio-diesel or coolant.
Fitment
Fits the following models. May fit other models not listed:
GENERATOR
SR4
WHEEL-TYPE LOADER
966G 972G 980 980B 980C 980F 980F II 980G 980G II 980H 980K 980K HLG 980L 980M 980XE 982 982M 982XE 986H 986K 988 988B 988F 988F II 988G 988GC 988H 988K 988K XE 990 990 II 990H 990K 992 992B 992C 992D 992G 992K 993K
WHEEL TRACTOR-SCRAPER
627 627B 627E 627F 627G 627H 627K 627K LRC 637 637B 637D 637E 637G 637K 639D 657G
EARTHMOVING COMPACTOR
825 825B 825C 825G 825G II 825H 825K 826B 826C 826G 826G II 826H 826K 836 836G 836H 836K
MARINE PRODUCTS
3192 3508 3512 3516 7251 D342 D342C D343 D349 D379A D379B D398A D398B D399
WHEEL DOZER
824 824B 824C 824G 824G II 824H 824K 824S 834 834B 834G 834H 834K 834S 834U 844 844H 844K 854G 854K
COLD PLANER
PM-565 PM-565B
LOAD, HAUL, DUMP
R2900 R2900G
MOTOR GRADER
24H 24M
OEM SOLUTIONS
3412C
ENGINE - TRUCK
3406 3406B
ARTICULATED DUMP TRUCK
D250B D250E D250E II D300B D300D D300E D300E II D350E D35C D35HP D400D D400E D40D D44B D550B
TRACK-TYPE TRACTOR
11 11SU 11U 58 59 8 8A 8S 8U 9 9C 9S 9U D10T D11N D7E D7E LGP D8L D9L D9T
CHALLENGER
65 65B 65C 65D 65E 70C 75 75C 75D 75E 85C 85D 85E 95E
PIPELAYER
583H
UNDERGROUND ARTICULATED TRUCK
AD30 AD40 AD45 AD45B AD55 AD55B AD60 AD63 AE40 AE40 II
PETROLEUM PRODUCTS
C15
OFF-HIGHWAY TRUCK
768C 769 769B 769C 772 772B 773 773B 776B 776C 776D 777 777B 777C 777D 784B 784C 785 785B 785C 789 789B 789C 793 793D 793F 793F AC 793F CMD 793F OEM 793F XQ 795F AC 795F XQ 797 797B
ENGINE - INDUSTRIAL
3406B 3406C 3508 3508C 3512 3516 C140 C15 C9.3B D342 D342C D343 D349 D379 D379B D398 D398B D399 G342C G343 G379 G379A G398 G399 TR43 TR43-E44
EXCAVATOR
5130 5130B 5230B
ENGINE - GENERATOR SET
3508 3512 3516 D379B D398B D399 SR4
TRACK-TYPE LOADER
955C 955H 977A 977D 977H 977K