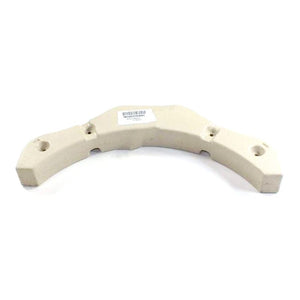 LG
LG MAG63143001 Genuine Original OEM Washer Balance Counterweight
Regular price
$39.00
$0.00
Unit price
per
FREE SHIPPING ANYWHERE IN USA & CANADA INCLUDED!
Condition: Item is a customer return but in very clean condition with just a few small scrapes, doesn't appear to have been used. Sold with our "no-hassle" 30-day return warranty.

This counterweight (part number MAG63143001) is for washers. It helps keep the washer balanced during the spin cycle. Unplug the washer before installing this part. Wear work gloves to protect your hands.
Fitment
Fits the following models. May fit other models not listed:
41162
41262
41302
41303
41382
41383
41392
41393
41482
41583
WM3075CW
WM3080CW
WM3085CW
WM3170CW
WM3175CW
WM3180CW
WM3270CW
WM3270HWA
WM3275CW
WM3370HRA
WM3370HVA
WM3370HVA/01
WM3370HWA
WM3370HWA/01
WM3570HVA
WM3570HVA/01
WM3570HWA
WM3670HVA
WM3670HWA
WM3770HVA
WM3770HWA
WM4270HVA
WM4270HWA
WM4370HKA
WM4370HWA
WM5000HVA