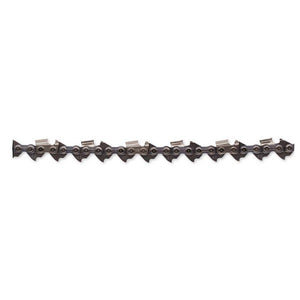 Oregon
Oregon 21LPX067G 67 PowerCut Drive Link Super Chain, 0.325" Pitch, 0.058" Gauge,
Regular price
$20.00
$0.00
Unit price
per
FREE SHIPPING TO ANYWHERE IN USA OR CANADA INCLUDED!
Condition: Item is new but cardboard box is scuffed and worn. Sold with our 30-day "no-hassle" return warranty.
An ideal chain for professional woodcutters who use .325" pitch chain saws. Low-vibration, full chisel cutters offer top performance. Offset depth gauges prevent cutters from driving into the sidewall of the cut, offering a smoother cut.
Warning: Chains are capable of kickback that could result in serious injury to the saw operator or bystanders, for professional use only, use with caution.